Year 1
Year 1 Blog
admin on: Year 1 Blog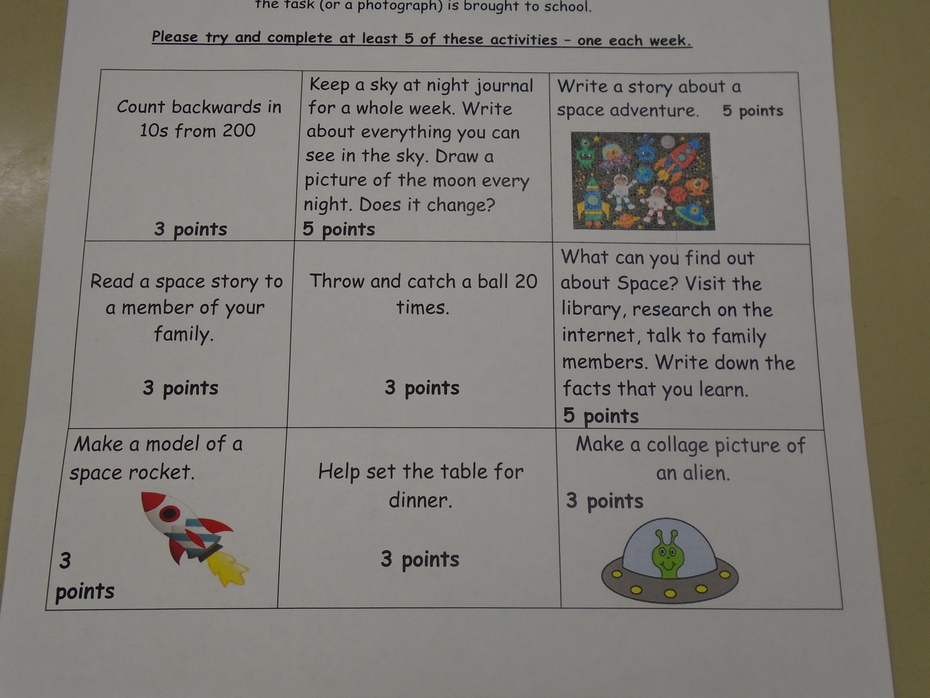 ---
admin on: Year 1 Blog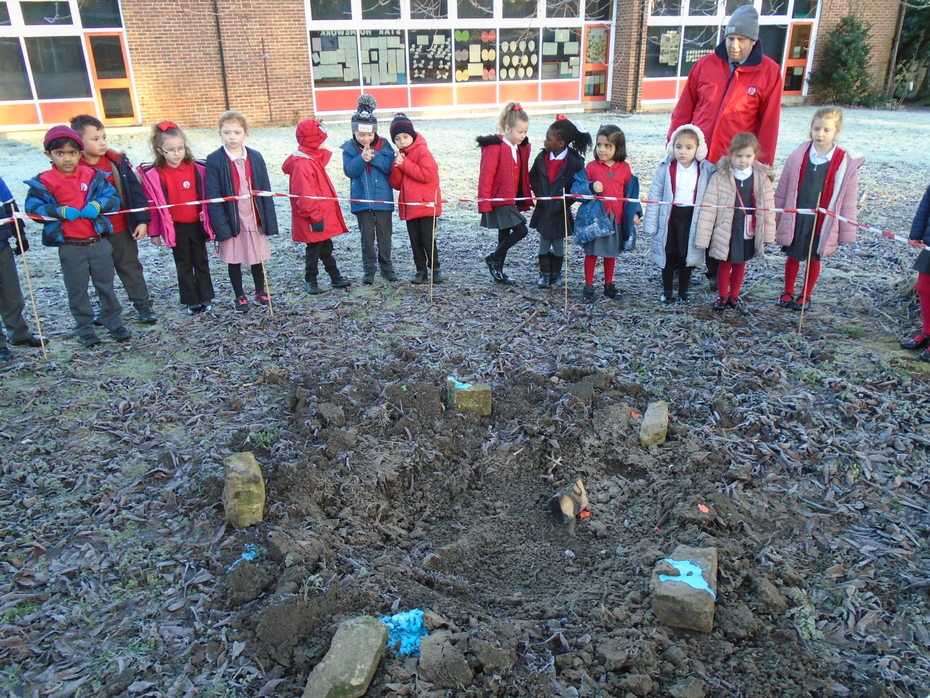 It has been a very exciting day in Year 1! This morning the caretaker came to tell us that he had just cleared up the debris from a mysterious spacecraft which landed in the school grounds over the weekend! We all watched the CCTV footage and then went out to investigate. We were all very interested by the alien slime!
---
admin on: Year 1 Blog
Here are some examples of our Autumn homework. Well done everyone!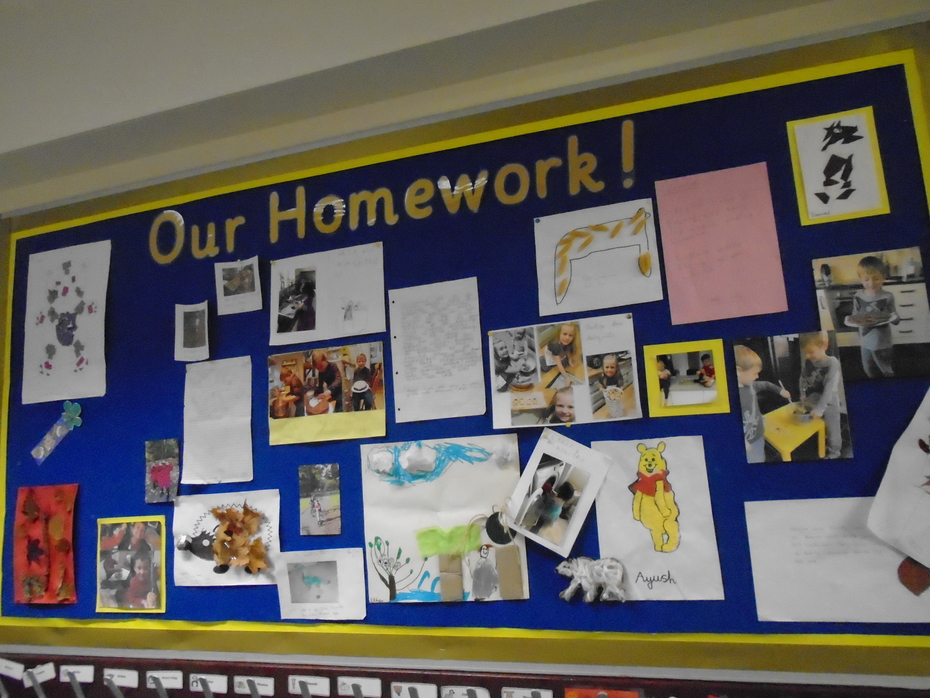 ---