The Abbey Blog
Year 4 become authors
Posted: Nov 14, 2017 by: Rudd (d.rudd) on: Year 4 Blog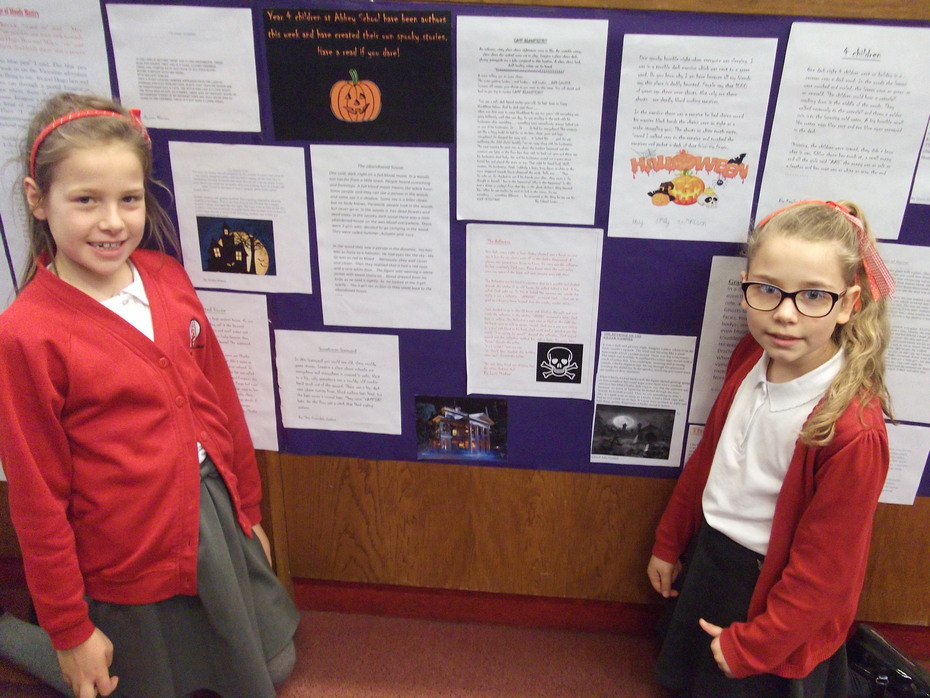 4RT worked very hard to create their own horror stories. Their work is now displayed in Crown Street Library. Mrs Rudd took 10 children to visit the library to look at their work.
4 comments
Comments
Lily C. Dec 10, 2017

Ahhhhhhhmazing !!!!!!!!!!
Jacob B. Dec 9, 2017

Ahhhhh I'm scared. Welldone 4RT!
Ryan G. Dec 5, 2017

Oooooo I am scared !
Mrs Dec 1, 2017

Well done guys, I am very proud of you