The Abbey Blog
Our Amazing Work
Posted: Nov 22, 2017 by: Rudd (d.rudd) on: Year 4 Blog
Have a look at our amazing horror display. We are very proud of it!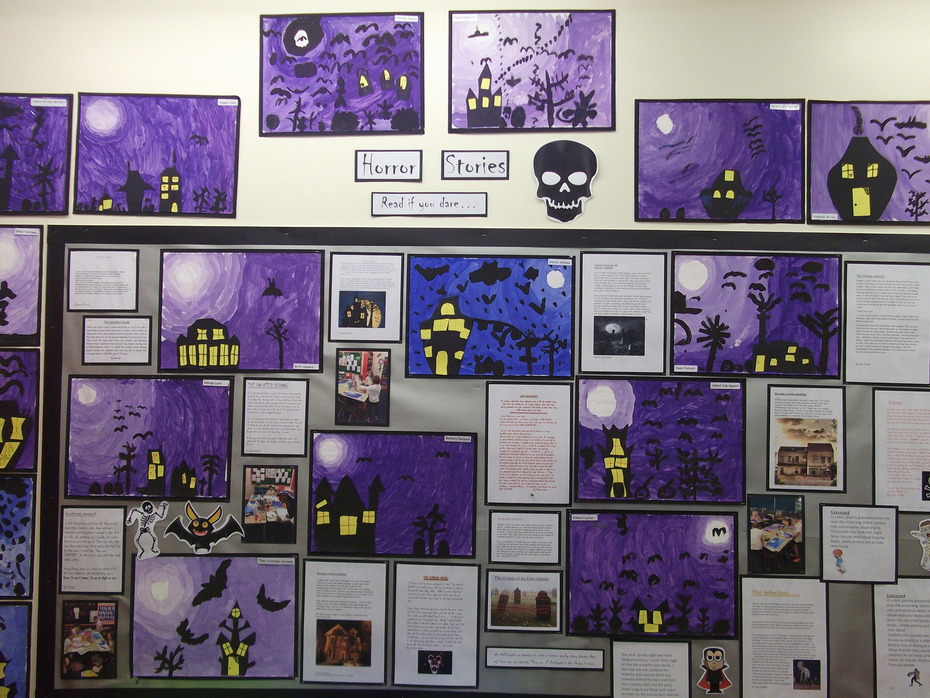 3 comments
Comments
Kayleigh B. Dec 5, 2017

Sccaarryy. The story's were very good
Ewan F. Dec 5, 2017

Wooooo it must have been so much fun dood
Mrs Joanne Dec 4, 2017

This is a very impressive display - well done!